2023 New Products!
Check out the new 2023 products from Agri-Fab®! We have exciting new products coming out later this spring! Click here or the image below to find out more about these new products.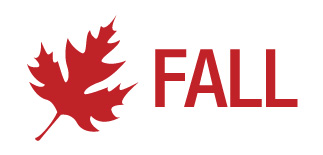 De-thatch and sweep up debris.
Aerate compacted soil if you didn't do this in the spring.
Overseed bare areas if you didn't do this in the spring.
Apply seed about a month before first frost.
Apply a light dressing of fertilizer once in early fall, and again in late fall.
Remove leaves.
For final mowing, raise the mower height slightly.
Spray perennial weeds.

Fall Cleanup!
Step onto a pristine lawn this season with Agri-Fab®'s cutting-edge lawn vacuums! As fall blows in, bringing with it all the excitement of changing leaves, family get-togethers, and other outdoor fun, it's essential to keep your lawn in tip-top shape. Whether it's fallen leaves, grass clippings, or other debris, our Agri-Fab® lawn vacuums are up to the task. At Agri-Fab, we're here to ensure your lawn care remains easy throughout the year!
Click here to learn more about all the lawn vacs Agri-Fab® builds!
Our Products Make Lawn Care Easy