Careers at Agri-Fab®
Since 1975, Agri-Fab has lead with integrity and character while taking pride in producing quality products. We strive to be a positive force in our community with a fair and respectful working environment. In fact, we see our co-workers as more than employees, they are family.
We offer our employees on-site childcare for ages 6 weeks to Kindergarten entry. This quality care has been around since 1989 with an emphasis on "unique opportunities in early care and education, built on love, trust and respect." We also have a before and after school age program and full day summer care for children through fifth grade.
Visit our current job openings page and complete an online job application. We look forward to receiving your information.
Our Heritage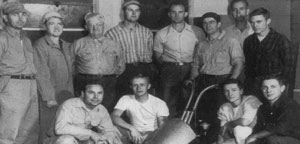 Celebrating 40 years of Manufacturing Excellence since 1975!
Learn more about our Mission, Culture, Community involvement and our dedication to a healthy work environment.
Benefits at Agri-Fab®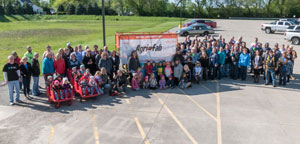 We offer competitive, innovative benefits with a focus on Health & Wellness.
Click here to learn more about our benefits
Current Openings at Agri-Fab®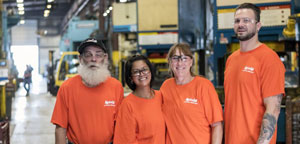 Click here to view our current openings.