Product Features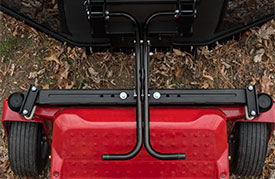 Durable
Durable 14 gauge steel for long product life.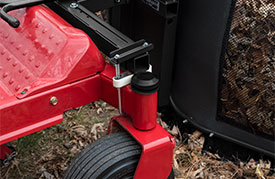 Mounting
Innovative mount brackets attach blade to popular ZT tractors. No additional kits required.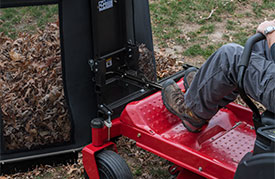 Foot Control
Raise and lower the blade without removing hands from the tractor controls.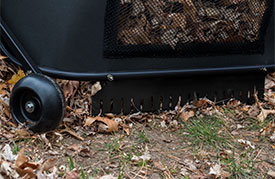 Tines
Steel tines can be adjusted as needed and replaced when worn.
Product Specifications
Product Name: ZT Leaf Blade
Model Number: 45-0550
UPC: 052613105894
UPS: Yes
Weight: 60 lbs.
Pallet Quantity: TBD
Carton Dimensions (L x W x H): 40.4375" x 14.875" x 8.75"
Assembled Product Dimensions (L x W x H): 42.1" x 59.68" x 42.2"
Standard Pack: 1
Operating Width: 60"

Product Reviews
Questions